Paul Bledsoe is a former Clinton White House, U.S. Senate, and Interior Department official, and a leading political and policy expert whose writing has regularly appears in the New York Times, Washington Post, Financial Times and other leading outlets.
Paul is Strategic Advisor at the Progressive Policy Institute, a top center-left think tank in Washington, and a Professional Lecturer at American University's Center for Environmental Policy.  He is also President of Bledsoe & Associates, LLC, a strategic public policy firm specializing in tax policy, energy, natural resources and climate change.
Paul served as director of communications of the White House Climate Change Task Force under President Clinton from 1998-2000, and special assistant to U.S. Secretary of the Interior Bruce Babbitt from 1995 to 1998. He was communications director of the U.S. Senate Committee on Finance under the chairmanship of Senator Daniel Patrick Moynihan, a legislative assistant and press secretary for several members of the U.S. House of Representatives, and senior advisor to the Bipartisan Policy Center. Paul was Senior Policy Advisor to the Presidential Commission on the BP Deepwater Horizon Oil Spill, and Teaching Fellow at Oxford University's School of Geography and the Environment.
Paul has been a leading figure in shaping two of the world's major climate change agreements. After the disappointing outcomes from the Kyoto Protocol and Copenhagen Accord, Paul began writing about and advocating a bottom-up, nationally determined, non-legally binding, 'pledge and review' approach to the UN climate agreement process, which helped lead to the Paris Agreement in 2015. Paul has also been a major voice for more than a decade regarding the centrality of a phase out of hydrofluorocarbons (HFCs) through the Montreal Protocol, which led to the ground-breaking Kigali Amendment in 2016.
Paul has written for or been featured in dozens of leading print outlets including the New York Times, Washington Post, Wall Street Journal, The Economist, Financial Times, Guardian, The Hill, New York Daily News, USA Today, and on many television and radio programs including CNN,NBC, FOX, BBC, NPR. Paul received a B.A. with honors and a M.A from Ohio State University.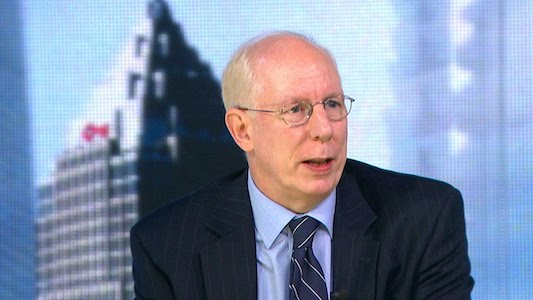 Subscribe to Paul's newsletter: